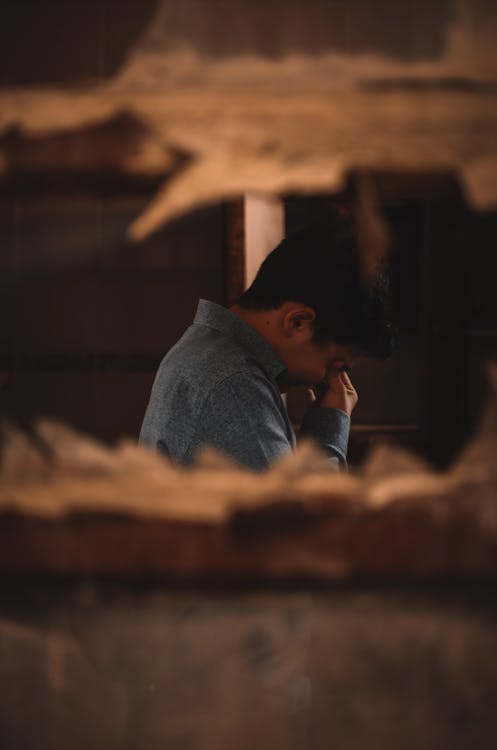 We tell ourselves that we won't do it again, but then we go back to what God delivered us from. The constant fight that we deal with in our souls trying to overcome our personal battles. It can become so exhausting to the point you begin to ask "Why do I have to deal with this Lord?"
@deontetowner
Life can be extremely tough at times. We all have things in our life that we are dealing with behind the scenes. We have become good at hiding our problems because we do not want people to look at us differently. The shame and guilt from our struggles the devil tries to hold over our head. The reminder of the sinful acts that we have committed in the past can linger in our mind from time to time when we are in deep thought. We tell ourselves that we won't do it again, but then we go back to what God delivered us from. The constant fight that we deal with in our souls trying to fight our personal issues. It can become so exhausting to the point you begin to ask "Why do I have to deal with this Lord?"
The Lord wants you to know that you are more than your struggles. You are more than what you are experiencing. Even if you do not feel free, you have to tell yourself that you are free and delivered. Every night the devil maybe in your mind telling you, "You are always going to feel this way. You are always going to be stuck in this condition." But you have to rebuke the enemy in your mind, and read your bible. Continue to pray and stand on the word of God. His word is living and breathing. And the more you focus on God, the less you focus on your struggles. Pray and ask God to send you an accountability partner in your life. Someone you can pray with and call whenever you feel weak in the spirit. Don't be sad anymore. Cry tears of joy because after all these years you are still living for Jesus Christ. If you fall get back up again. Don't stay down. I pray this encourages you not to give up on God. You are free.
John 8:36 So if the Son sets you free, you will be free indeed.
Romans 3:22-23 Even the righteousness of God, through faith in Jesus Christ, to all and on all who believe. For there is no difference; for all have sinned and fall short of the glory of God.
Amen
If you would like to purchase my Poetry and Prose books click on Menu and then the Books tab for more information. OR, you can go to Amazon and search up my newest book Fading Into the Clouds by Deonte' Earl Towner.